You are here:  

Waterproof Pocket Testers
Waterproof Pocket Testers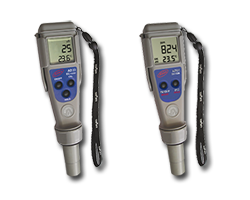 This device doesn't afraid of water!

The Waterproof Pocket Testers gives you a full protection against humidity and resists water ingress.
Handy with clean line design, giving a stylish look for the device, that's comfortable to hold by the measurements.

Learn more about these amazing instruments with the temperature indication on the display, and HOLD function that freezes the results for easy and accurate recording.
Subcategories
---